Editorial  /  Typesetting  /  Cover Design  /  Photography
Resonate is a new music magazine from publishing brand NME. The magazine focuses on rich voices, uncommon perspectives and in-depth music coverage. The brief was to create a unique design that stands apart from the usual glossy and consumerist style. The design concept engages the magazines values of profound, personal, and passionate, to target sophisticated creatives and lovers of new music by utilizing stylish image treatments and a vibrant color palette.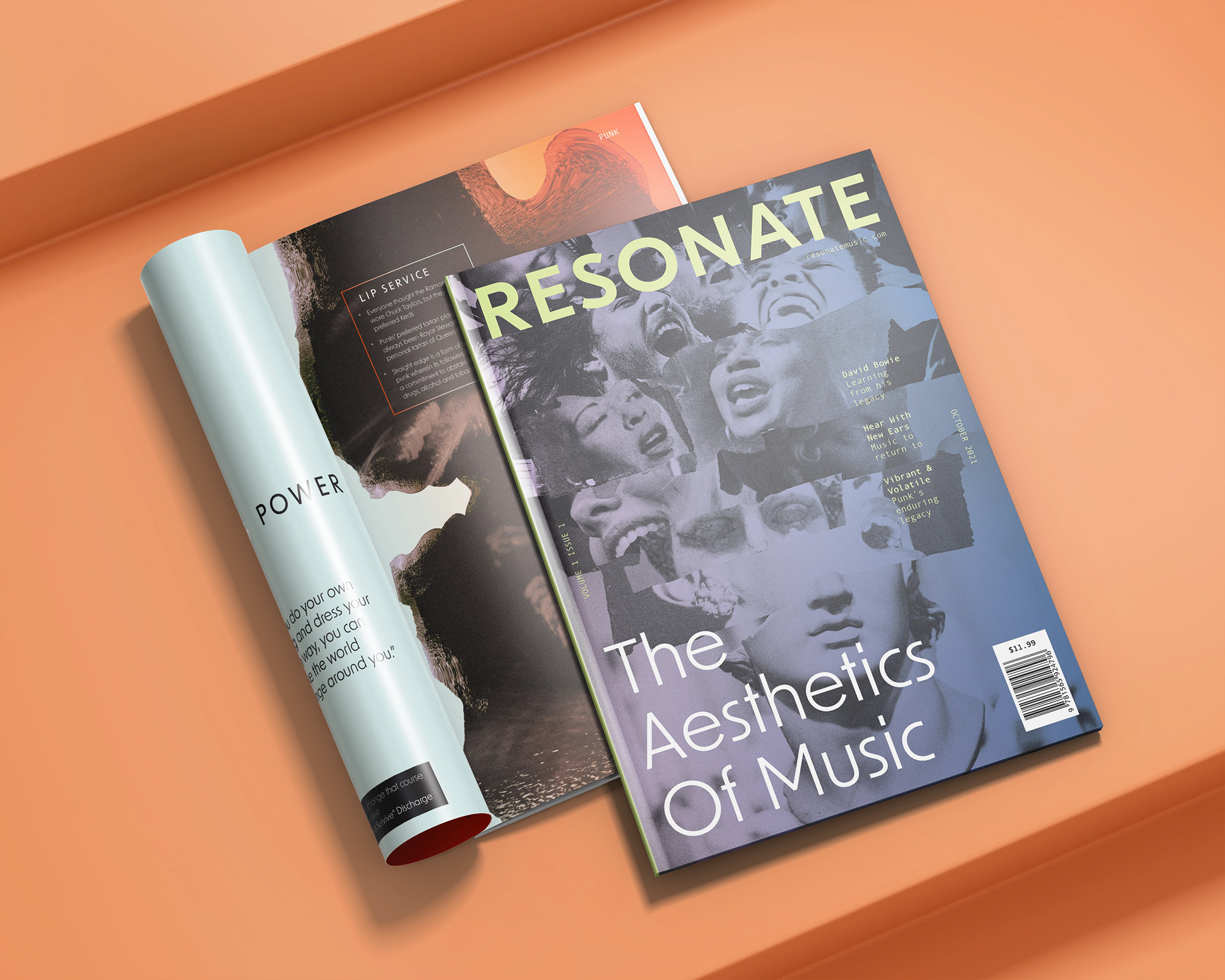 Concept work created for student project at Shillington School of Graphic Design NYC 2021.